Simple Volume Tools – Cloud Kit 1
---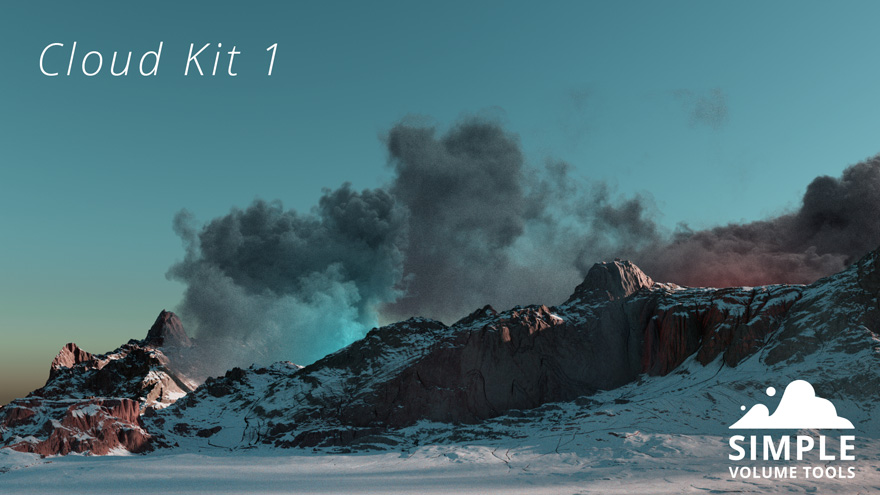 This article was sponsored by Rino Ishak
Simple Volume Tools – Cloud Kit 1
Clouds. I LOVE CLOUDS. I know that you do too. They are magical, fluffy, and amazing.
BUT, have you noticed that clouds have one big flaw? You can't just take a photo of them and easily use it as a part of your digital masterpiece. Of Course, unless the very photo you have taken IS a masterpiece. Cleaning the background is a nightmare. Luckily, there is a solution.
Recently we have published our first Cloud Kit. It is ideal for 3D Artists, Concept Artists, Photographers, Illustrators, and Video Artists. You can choose between 2D images and 3D objects, also known as VDBs. The package contains 19 phases of cloud development OR 19 different clouds. All in all, there are more than 200 PNG images and 19 VDB objects available for you to play with. If you are a Concept Artist or an Illustrator, working in 2D and 3D software, you probably won't need clouds in 3D format. But, if you are looking for ultimate control, then the VDB pack is the right solution for you.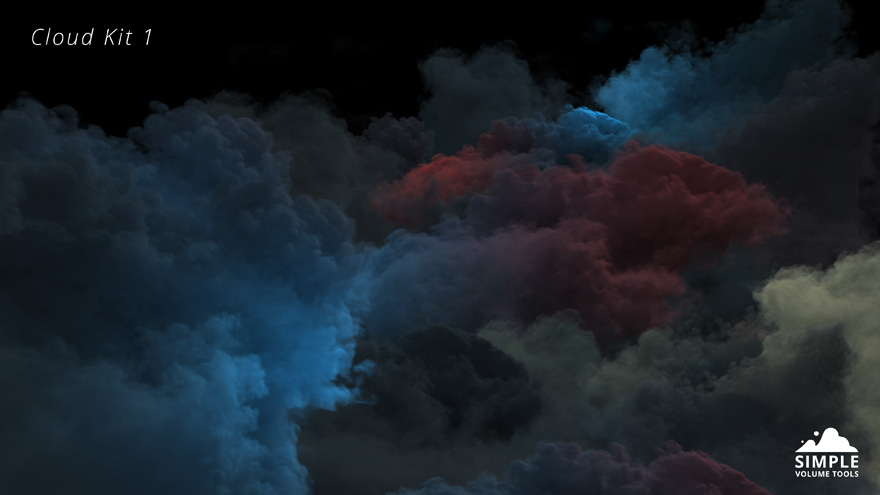 How to use it?
Now, what can you do with the Cloud Kit 1? Obviously, in programs like Photoshop, Gimp, or Affinity Photo, you can do wonders with the render passes, You can use those same passes in a 3D environment as well. This gives you a lot more flexibility. You can use 3D planes as image cards, by applying cloud textures to them. You can even go a step further and set your cloud card to react to any light source, just the way a 3D object with the volume would.
Each cloud comes with different passes, which gives you a lot of power. For example, inside the package, you will find key light passes from different angles. Although they are named key lights, some of them are actually rim lights or backlights. This means that the same cloud can be used as many different ones.
VDBs
Some of you need even more control. You might want to increase resolution, adjust the color, density, rotation, and camera angle. This is where the Cloud Kit 1's VDBs can be very useful. Be aware that you won't be able to work with VDBs on a crappy computer. I am using a 1080Ti graphics card, but I would recommend that you use a stronger one, if possible.
So anyway, I hope you'll enjoy using Cloud Kit 1 in your future creations. Of course, you don't have to use it for clouds only. You can create fog, nebulas, or even cotton candy. Don't limit yourself, you're the artist.
Cloud Kit 1 Introduction Video